"Courage is resistance to fear. Mastery of fear. Not absence of fear." – Mark Twain
Our Gym
Old World Strong is straight forward. 
Do you have goals?
Do you want to work hard?
Are you ok with having fun, breaking balls and saying inappropriate shit?
Do you want to be around people that support your effort and call you out when they know you have more in you?
If the answer is yes, then you will thrive here. Our gym isn't for everyone. If you just want to sweat and move around and say you worked out you should go somewhere else.
If you don't  know what you're doing but are willing to learn then you'll thrive here.
If you're ready to face your weaknesses, go after them and cheer when your fellow Furion faces theirs then this is the place for you.
The Furions of Old World Strong are willing to Sacrifice What They Are For What They Can Become.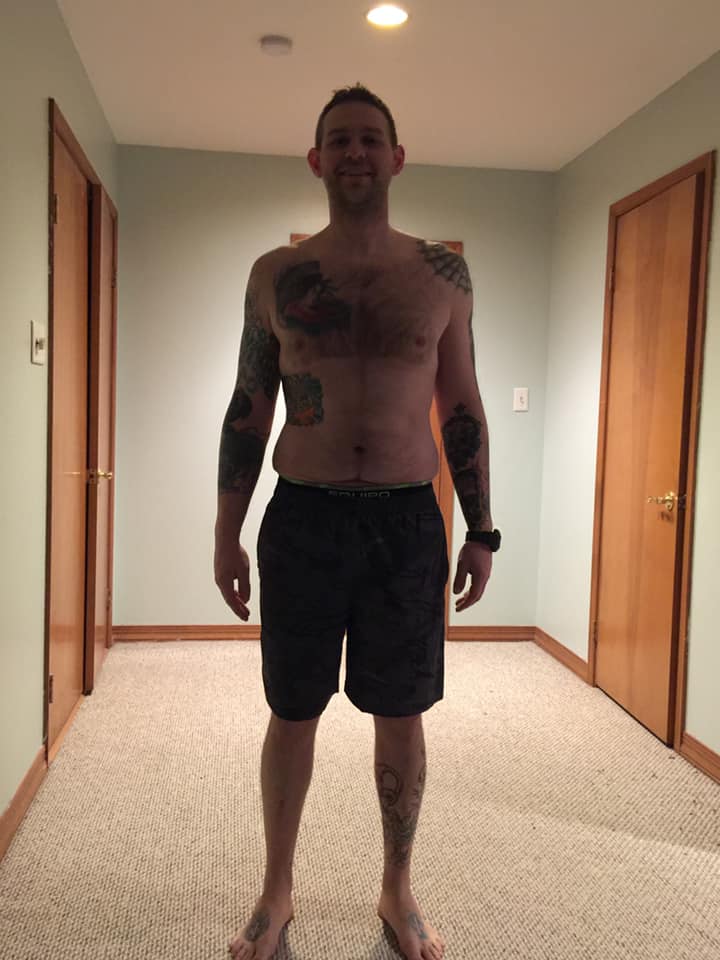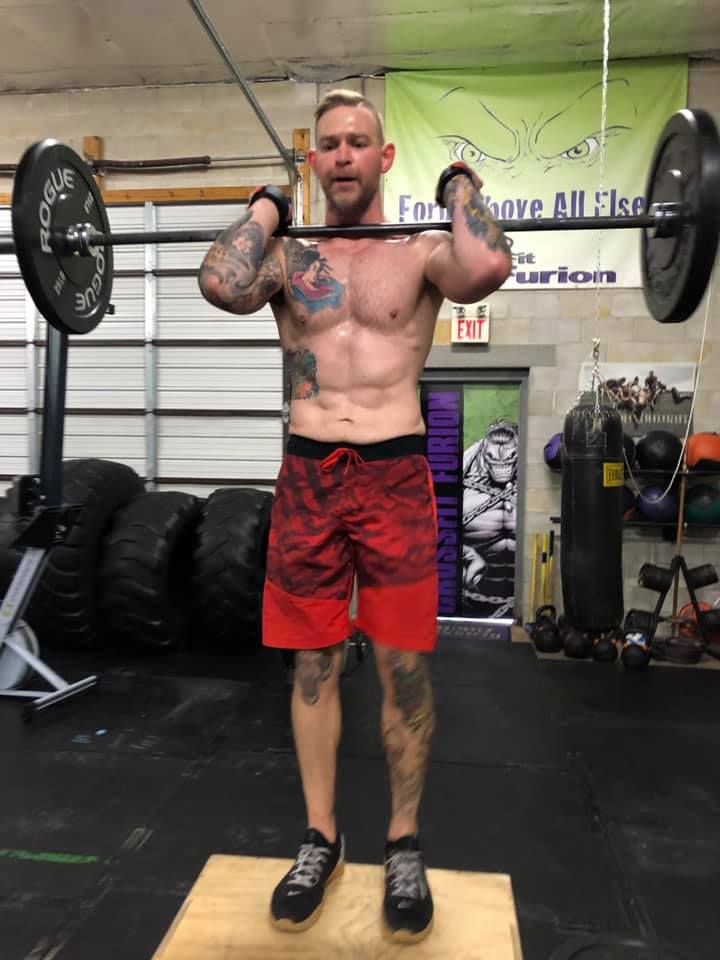 "The picture on the left is from February 2017 and the one on the right is from December 2020. This is thanks to all the hard work of the coaches at Old World Strong!!!"
 Josh Houseman
"I came to Old World Strong after having shoulder surgery. When I woke up from surgery, the doctor told me that I would never be able to lift any significant weight over my head again and I would probably never even be able to bench press again. At that time in life I really felt like that was not an option. Even through physical therapy, they only helped me get back to everyday functioning. When I started to workout again on my own, I quickly became frustrated with the lack of progress and limitations. I came across a Groupon for Old World Strong, and said let me give this thing a chance. It turns out that this was one of the best decisions I ever made.
From the time I walked into the gym Carlo and Shonda were welcoming, helpful and supportive. I explained to Carlo what the doctor had told and he quickly responded with "that is unacceptable, we can help you with this." Carlo and Shonda went above and beyond to help me with shoulder mobility and strength. They helped me to modify movements when needed so I can get the most out of my workouts. The programming that is put together by Carlo, takes into consideration your limitations while continuing to challenge you. The programming helped me to build support muscles to increase strength to help with my injured shoulder. The coaches are extremely knowledgeable about stretches and other techniques to help relieve discomfort from injuries. They have really helped me to get better. I am happy to say that with the help of Old World Strong, I can bench press over 225lbs, and have successfully lifted 145lbs over my head, proving my surgeon wrong.
If you are on the fence about trying OWS do not hesitate to come join us. The coaches care about you and your health. They want you to be the best version of yourself. They want to keep you safe and injury free while also pushing your limits. I absolutely love Old World Strong and everything they have done for me. 
Real People. Real Results.
"The members at Old World Strong are great and they'll accept you for who you are and where you are in your training journey as part of their family. But hands down the coaches are the best. Carlo and Shonda know how to identify each member's individual strengths and weaknesses and they work with you to reach your goals. You've got nothing to lost but the way you are, look, or feel right now. Stop in and try a class, I know you'll be hooked!"
"For years I've been wanting to do CrossFit I thought I was too out of shape and did not have the time. Old World Strong easily solved both those issues! The coaches are extremely patient and personalized a workout for me that is helping me strengthen my core and increase my flexibility. Everyone at the gym is extremely supportive. There are many classes throughout the day that you can schedule via phone app, so I am able to go at different times depending on my work schedule. The best part is they found a way to make exercise fun! For the first time I actually look forward to exercising!
Update: Over the years I have tried many work out regiments and given up almost all of them after 6 months. I have stuck with Old World Strong for over 18 months and have noticed significant gains. I can now do many physical activities that I could not do in the past and my waistline has gone down significantly.
"Imagine a place you could go for one hour and release all the stress of the day. A place  can laugh with friends, learn and grow as an individual, plus challenge your mind, body and perceptions. Imagine having all that plus having a list of side effects that looks like this: greater confidence in self abilities, being strong and healthy, dropping multiple clothing sizes in a matter of weeks, and feeling better than you did in your twenties. Sounds too good to be true? It's not! I found all that and more at Old World Strong. Stop making excuses like I did for way too long, no matter what your fitness level, Old World Strong is the place for you. You get amazing coaches that give you personal one on one training in a group setting where everyone around you is rooting for you to succeed.  Old World Strong is where friendships are made and a family is forged out of laughter, hard work, determination, great rewards, and lifting heavy shit!"
Bigger.Faster.Stronger
Old World Strong
Gym H0urs
Monday-Friday: 9:30am, 5:00pm - 8:30pm
Saturday: 9:00am - 12:00pm