3 KEY INGREDIENTS TO A HAPPIER MORE FIT YOU
There is no magic formula that is going to spontaneously give you the body you want. But there are daily alternatives that can make you smile when you stare into the mirror. Here is a look at three key ingredients that can give you the body you want and deserve. 
Diet
One of the keys to maintaining a successful diet is preparation. Everyday life is hectic as there is always unexpected twists and turns. Planning and preparing your meals ahead of time can maintain your diet when real life starts to turn your week upside down. Failing to prepare your diet in advance is pretty much a recipe for failure. Here is a look at some easy-to-prepare diets that could work for you. 
Mediterranean diet – This is a popular diet that features the normal fruits and vegetables, as well as fish, extra virgin olive oil, potatoes, legumes, nuts and focuses on herbs and spices. It also avoids sugars, processed foods, red meat and refined grains and oils. 
Keto diet – Who said you can't eat any fats when trying to lose weight? The keto diet places an emphasis on healthy fats. Yes, you can eat the right kinds of fats and lose weight. This diet is based on the process of ketosis, which breaks down fat deposits.
Macro tracking – Ever heard of counting calories? Micro-tracking takes it to another level. This diet consists of counting more than calories. It factors in how many grams of protein, carbs and fat consumed daily. Those daily limits can turn into daily goals. 
Workouts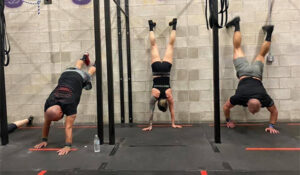 Not all workouts are created the same. A 35-year old mother of three is not likely to adhere to the same workout as a 21-year old man looking to gain power and size. But there are some popular workouts adults can utilize to get the body they have always wanted. 
Pool workouts – There are a variety of pool workouts that can really get you looking good. Alternating swim strokes when doing laps is a good start and there are various exercises to do in the pool, such as dolphin kicks and tuck jumps. 
High intensity – There are several high-intensity workouts that push you to your limits.  Some use body weight, some use extra weights like barbells, kettlebells & dumbbells.  The goal is the same move fast for shorter time periods.
Streaming workouts – Adults on the go can now stream their workouts. This allows them to be in a group setting regardless of where they are located. The fact that there is a fee required for most streaming workouts also helps with the accountability factor. 
Accountability
Sooner or later, most people will make a resolution to eat right and work out so they can lose weight. But not everyone can do it alone. The accountability factor is tough to maintain when there is no one else along for the ride. Here are some ways you can improve and maintain accountability.
Get coached up – Having a coach to push you through those tough days can go a long way. However, a coach does not have to be a professional trainer. It can be a workout partner or friend that trains with you each session. 
Track yourself – There are various apps and devices that track how much activity you do in a day. Set goals for yourself at the start of each week and track them, even if it's a set number of hours at the gym. Track your progress as you strive to meet weekly goals.
Join a program – Nowadays, there are all sorts of fitness & personal development programs. There is something for everyone.  The best programs are the ones where you are learning, working out and having fun with friends at the same time…. Fitness Kickboxing, Yoga, CrossFit, Martial Arts, and Pilates are just a few to check out. 
When you hit this "Trifecta" and follow through you will  see amazing results… So WHAT are YOU WAITING FOR???

Stop Reading this, get up and join a great program with great people to hold you accountable, get in there and hit those work outs, and start shifting that diet!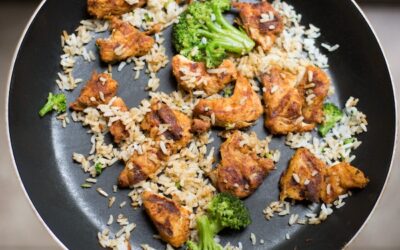 If you're new to understanding macros, check out the answers to common questions like what macros are, why people count them, and the basics of how to get started. WHAT ARE MACROS?Macro is short for macronutrients. Macronutrients make up the caloric content of food...